Selsdon Park Hotel & Golf Club is a traditional, mature parkland golf course cut from the original thick forest that dominated this part of Surrey when the course was first designed by JH Taylor, five times winner of the British Open, in 1929. The course stretches 6473 yards, a challenging par 72 and takes around four and a half hours to complete.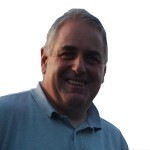 Stewart Corstorphine - Head PGA Professional
Stewart has been a full member of the Professional Golfers Association since 1984, presently holding an AA status. His career has taken him to work at several of the leading golf clubs in the south east of England, most notably as senior assistant to the three-time Ryder Cup and World cup player George Will at Sundridge Park Golf Club (coach to several leading tour players). After being appointed Head Professional at Chislehurst Golf Club in 1988, a position he held until 1993, Stewart's passion for coaching resulted in him setting up Total Golf Analysis which has now been based at the magnificent setting of Selsdon Park Hotel and Golf Course since 2006. Stewart has been very fortunate to have worked closely with such experts as Dr Robert Neal (golf biomechanist), Michael Dalgleish (physiotherapist), David Chettle (strength and conditioning expert) and Ramsay McMaster (golf-specific physio), enhancing Stewart's knowledge in golf biomechanics and the physiological links that underpin efficient movement patterns in the golf swing. He has since completed 'The Golf Athlete' levels 1 and 2, 'International Physiotherapy systems' level one and 2 as well as completing TPI CGFI level 1. Stewart has acted as a Consultant to many County Men's, Boy's and Ladies squads over the years, most notably the Scottish National Squads since 2007 as well as working with Tour Players and their Coaches from all the World Tours. He does however derive as much satisfaction from working with complete beginners and see them take on the challenges that golf brings and take their first steps onto the Golf Course.
---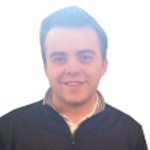 Craig MacNeil - Assistant
Craig has worked at Selsdon Park for nearly five years and loves his job. Craig works in the shop and also helps organise the golf days with Caroline. He has a handicap of 4 and works hard to keep it. This year Craig would like to be more involved with golf days and buying and selling products in the shop.
---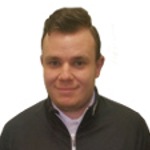 Tom Varney - Assistant
Tom has been a member of staff for three years and loves working in golf. Tom has a handicap of 7 but would love to be lower so he is working hard on this. He loves making a sale and thrives on beating the rest of the staff! Tom's aim this year is to make more profit in the shop and get to know all about Foremost buying.
---